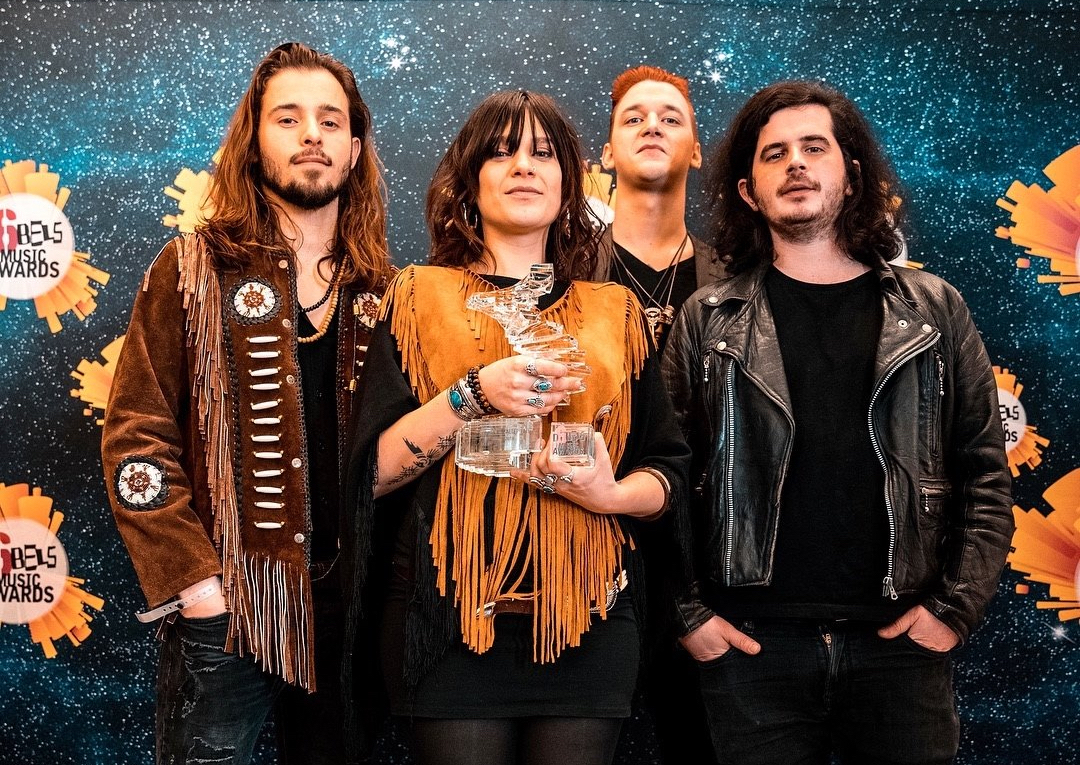 25 Feb

Black Mirrors won the D6Bels award (BE)

Black Mirrors just won the D6Bels award for the "Rock & Alternative" album of the year. Guess where it was mixed? At Key Org Music of course!

« Hey mamy, le boucan que je faisais dans ton garage, il y a dix ans, aura pas été complètement inutile.
On a ramené la coupe à la maison! J'aurais préféré que les diables gagnent la coupe du monde cet été, mais comme un vieux sage m'a dit un jour "Dans la vie on peut pas tout avoir". Alors on s'en contentera, c'est déjà pas mal.
Merci à tous pour votre soutien et merci à tous ceux qui font partie et ont été présents à un moment où l'autre dans l'histoire de Black Mirrors.
Gregory Verdin Edouard Cabuy Marcella Di Troia Paul Moreau Videtta Loic Nicolas Scalliet Pierrick Destrebecq Dan Diaz Lud Wig Ulysse Wautier Enzo Marangelli Christophe Tignee Sébastien Van Malleghem Fabian Djamys Desmedt Audrey Divers Bertrand Lepinois Remo Di Troia Stefan Hattinger Napalm Records."

So happy that we were at the premise of their journey!